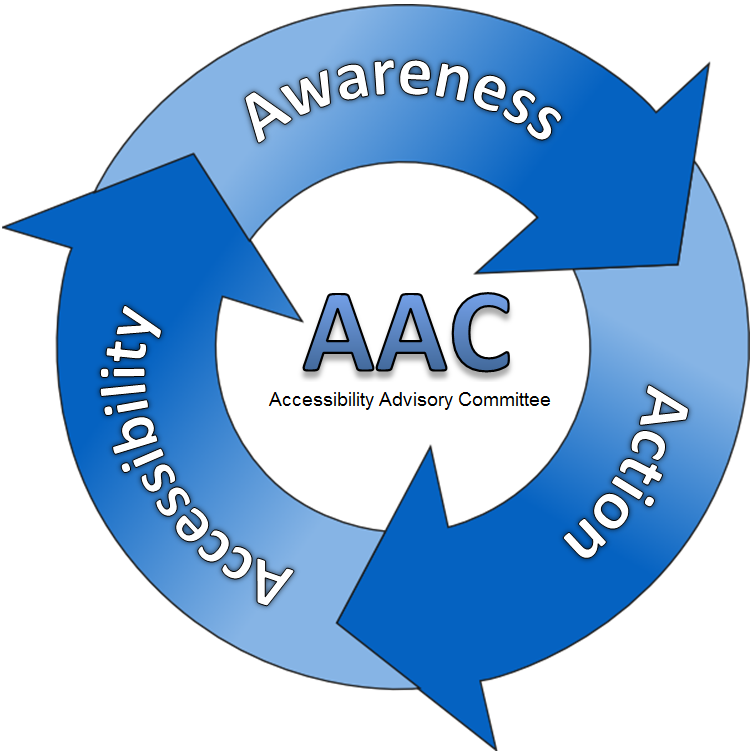 The Joint Accessibility Advisory Committee (AAC) provides information and recommendations to Township and County Councils with regard to accessibility issues. The Committee strives to reduce barriers to accessibility for persons with disabilities.
The Committee consists of three representatives who have a disability; two appointed by the Selwyn Township and one appointed by Peterborough County. The Committee serves both Peterborough County and Selwyn Township, and includes one political representative from each of the respective Councils. Staff from both the County and Township support the Committee.
Members generally meet monthly (excluding July/August).
2019-2022 Members:
Eric Thornley - Public Member appointed by Selwyn Township
Thomas E. Campbell - Public Member appointed by Selwyn Township
Councillor Anita Locke - Selwyn Township Council Representative
Alec Denys - Public Member appointed by Peterborough County
Councillor Carolyn Amyotte - Peterborough County Council Representative
Angie Chittick, Clerk - Selwyn Township Staff
Kari Stevenson - Peterborough County Staff
'Time in My Shoes' Program
The Time in My Shoes program allows students to better appreciate and understand the experiences of individuals with disabilities and some of the assistive devices they use to fully participate in daily life.
"One of our main goals with the Time in My Shoes program is to demonstrate that people with disabilities are active and involved community members." stated Alec Denys, AAC Member.
Annual AAC Work Plan
Other Resources
Retail Accessibility
Contact Us