Our Community
A wonderful place to live, raise a family, work and visit...
Selwyn Township Map - shows location of Facilities and Services with township
The Township of Selwyn was created by virtue of two amalgamations and one name change. The Township of Smith and the Township of Ennismore amalgamated on January 1st, 1998. The Township of Smith-Ennismore then amalgamated with the Village of Lakefield on January 1st, 2001. The Township changed its name to the Township of Selwyn in 2013.
Township residents have come together as a combined municipality under one name but still remain connected to their historical Township Ward: Ennismore, Lakefield and Smith.
A new logo was created to compliment the rebranding and new name of the Township. It visually reflects the Township's natural environment bo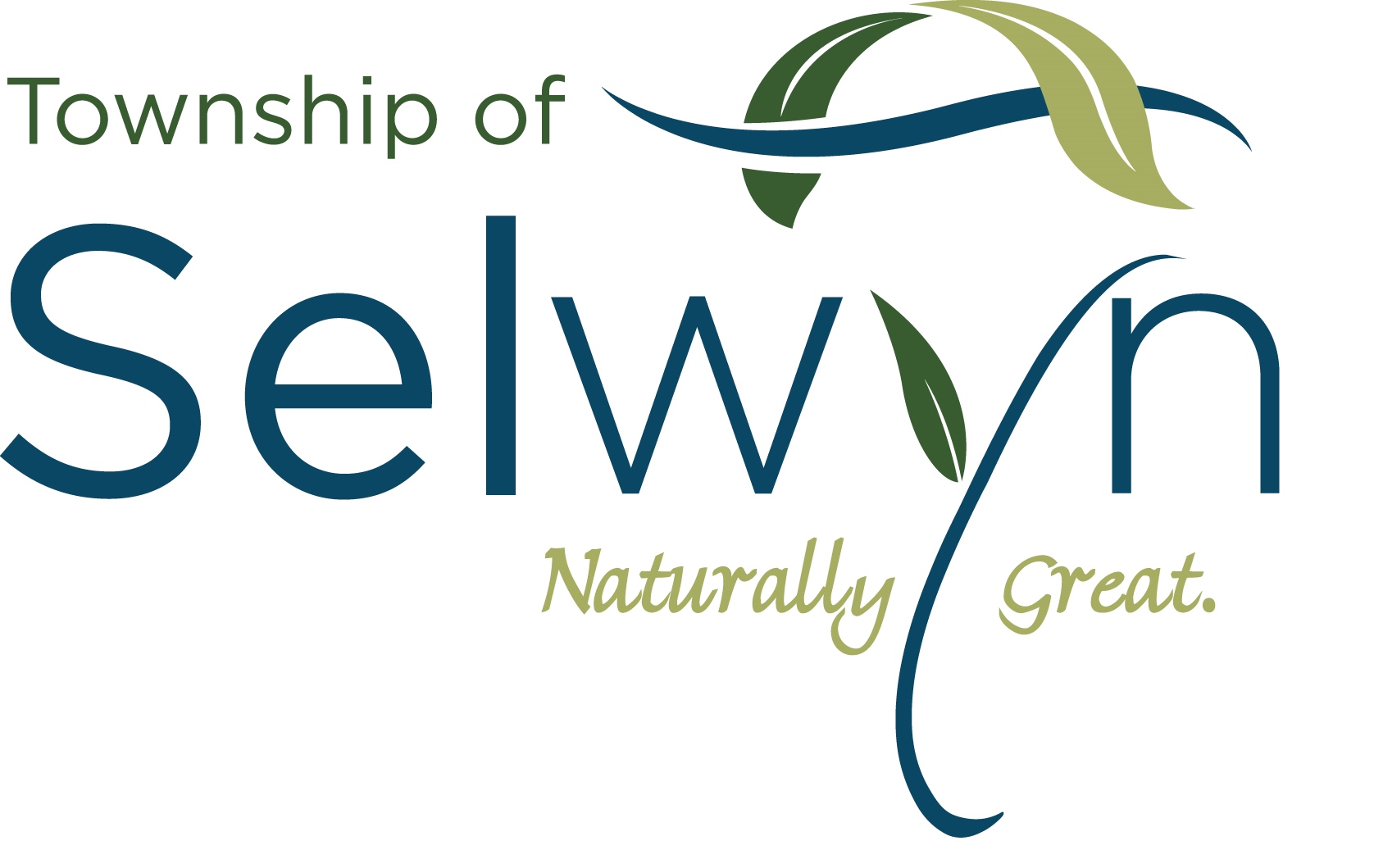 th symbolically through the leaves and water and through the soft earth tone colours. The blue wave is meant to represent the importance of water and how it connects us all. The logo deliberately has three distinct components to represent the historic municipalities: Smith, Ennismore and Lakefield. The tag line "Naturally Great"is a play on words that expresses the Township's great services and people, its natural balance between rural and urban living, and its beautiful landscapes and lakes.
The Township of Selwyn boasts many local attractions and events that enhance the quality of life for residents and tourists alike.
Centrally located in the County of Peterborough, one hour north of the Greater Toronto Area, our community is surrounded by water on three sides and borders the City of Peterborough and the City of Kawartha Lakes.
Whether you are visiting the area to enjoy our many attractions, festivals and special events, our beautiful lakes and rivers, beaches and parks, or the hospitality of our local people and businesses, you'll find that Selwyn has so much to offer!
These events are planned and operated largely by volunteers and include:
Polarfest
Lakefield Literary Festival
Lakefield Jazz; Craft and Art Festival
Bridgenorth Beautification Committee's Annual Street Dance and Tour of Homes
Lakefield Agricultural Fair
Lakefield and District Horticultural Society Antique and Flower Show
Performing Arts Lakefield Productions
BEL Rotary Triathlon
BEL Rotary Polar Plunge
Kawartha Lakes Wakeboard Competition
Ennismore Shamrock Festival and Tractor Pull
Contact Us