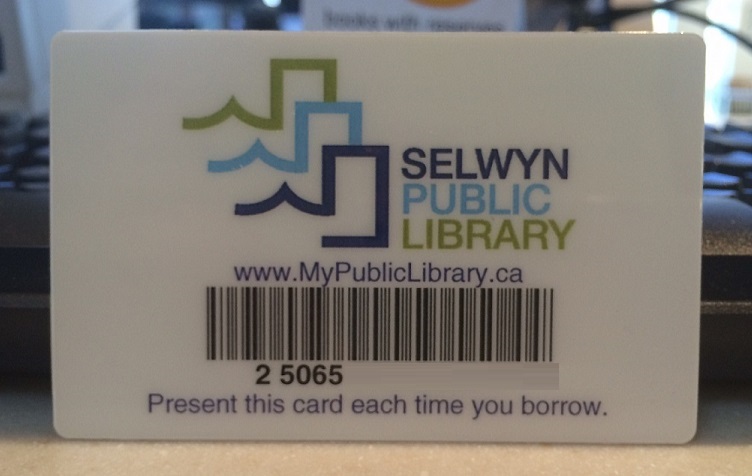 Get a library card
In-person
Visit any of our 3 locations and complete the registration form. Valid photo ID with address is required.
Online
Simply complete and submit the online form. When your library card is ready for pickup you will receive an email. You will be required to show photo ID with an address at the time of pickup.
Can a child or teen obtain a library card?
Yes! Children and teens can have their own library card.
For children and teens 15 years of age or younger, a parent or guardian will have to fill out a registration form or be present with identification to accept responsibility for all materials borrowed on the card.
What do I do if I've lost my library card?
Let the library know. You are responsible for all materials borrowed on your card.
You will pay a $2.00 fee to replace a lost or damaged card.
Out of town membership
Everyone is welcome to our free membership. We do not charge a non-resident fee.
Seasonal residents and visitors are also welcome to use the Selwyn Public Library.
Contact Us