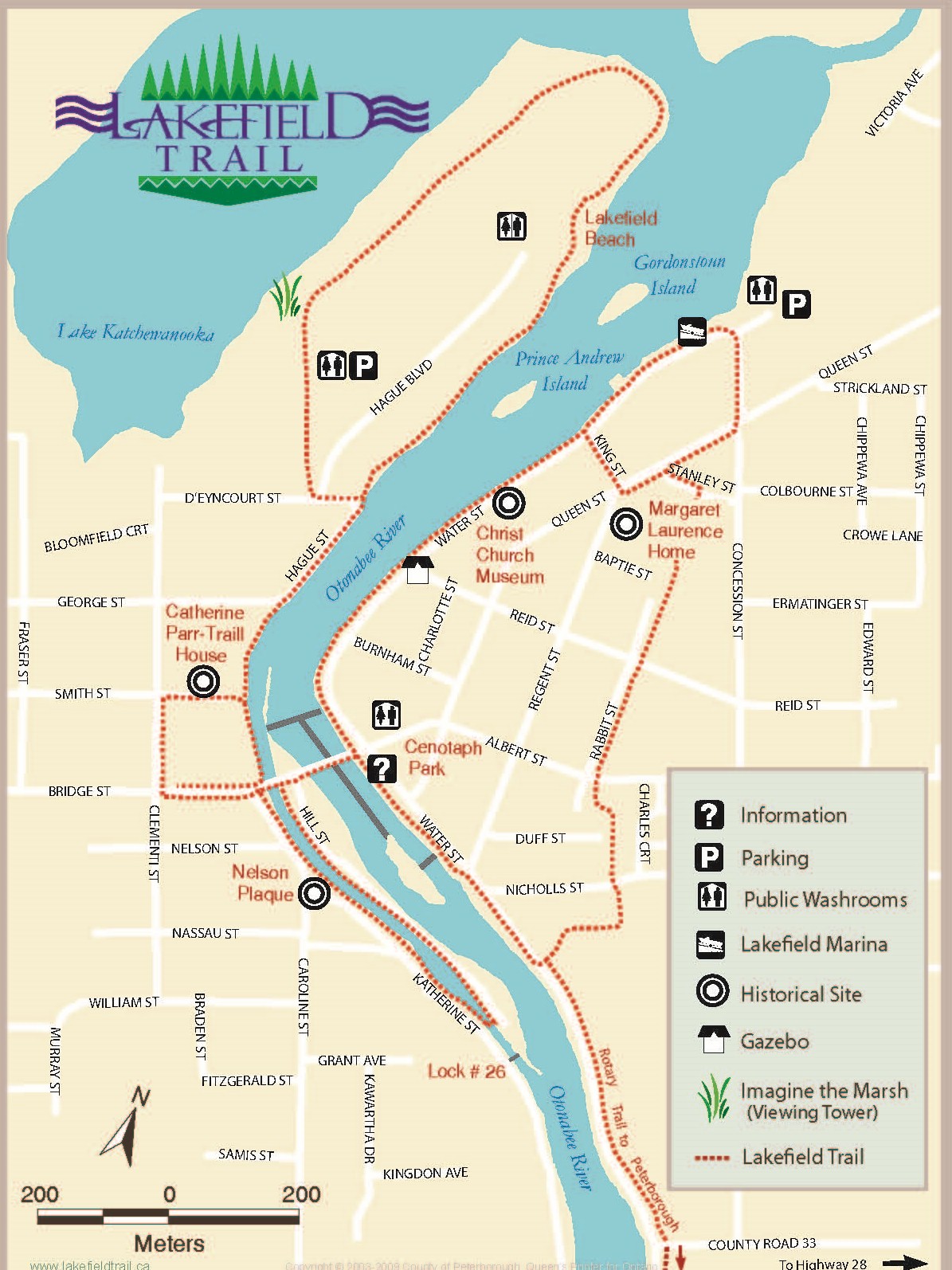 As you walk the trail you may take a seat and notice a plaque on a bench, or walk past a tree with a plaque place beside it. You may also notice interpretive signs placed around the trail, a total of 14, which give a look into the history of Lakefield. The Lakefield Trail has compiled a google map that will allow you to view the location of each bench, memorial tree and interpretive sign. Not only can you view the location, if you click on the colour coded markings you can view a picture.
Directions to the Lakefield Trail
Cycling from the Rotary Greenway Trail, Peterborough, Ontario - North from Trent University's Environmental Science Parking Lot along the Scenic River Road Trail, which was officially opened July 5 2000, spanning the distance from Trent University to Lakefield.
Driving From Peterborough, Ontario - North on Water Street past Trent University along the Lakefield Highway (County Rd. 29), approximately 16 km.
Driving From Bridgenorth, Ontario - East on 8th Line of Selwyn Township to County Rd. 29, approximately 10 km. Turn left at County Rd. 29 and follow the signs to the Lakefield Trail.
Free parking is available at the Lakefield Beach, the Lakefield Arena, the Village parking lot beside the Village Inn, and along Water Street.
Click for a downloadable map of the Lakefield Trail.
Contact Us