Land Acknowledgement Statement
The Township of Selwyn recites a land acknowledgment statement at the start of all Council meetings as an action to advance reconciliation and as a regular reminder of the gratitude to the First Nations for their care and stewardship of mother earth. A land acknowledgment statement recognizes the traditional territory of the Indigenous people(s). It is a sign of gratitude and respect.
Selwyn Township's land acknowledgment statement reads:
"We respectfully acknowledge that we are on the treaty and traditional territory of the Michi Saagiig Anishinaabeg. We offer our gratitude to the First Peoples for their care for, and teachings about, our earth and our relations. May we honour those teachings."
For more information about the land acknowledgment statement, read the Notice of Motion.
Pronunciation of First Nations communities
Michi Saagiig: mi-jih SAW-geeg

Anishinaabeg: uh-NISH-in-NAH-bek
---
Community Economic Development Initiative (CEDI)
As a region, local First Nation communities and municipalities, including Selwyn Township, have worked collaboratively through the Community Economic Development Initiative (CEDI) to learn about our histories, our culture and to look for ways to improve the lives of our community members through mutual respect and understanding.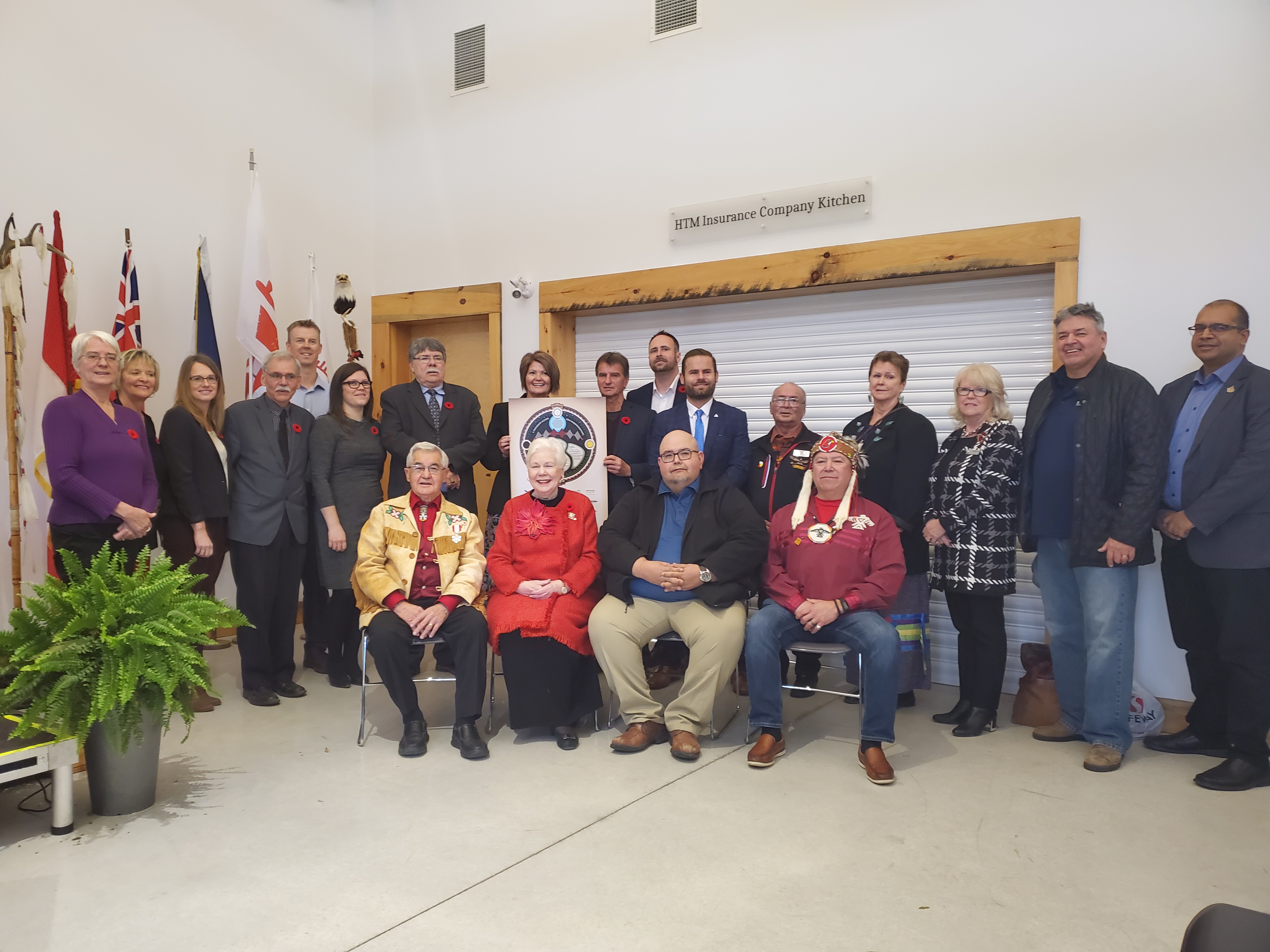 In 2016, Hiawatha First Nation, Curve Lake First Nation, Selwyn Township, Otonabee South-Monaghan Township, the County of Peterborough and Peterborough & the Kawarthas Economic Development came together as CEDI partners. With the help of CEDI's Stronger Together framework, the Treaty 20-Greater Peterborough Area partnership has forged positive, respectful relationships and collaborated on joint community economic development projects.
This partnership has committed to joint planning in several areas of mutual benefit, including community economic development, regional and Indigenous tourism, planning and the duty to consult, and public/youth engagement and education
On November 2, 2019 at Lang Pioneer Village in Keene, representatives from the six CEDI partners came together for the ceremonial signing of "Ezhi-Wiijikiwendiyang" or Friendship Accord, which articulates the spirit of their partnership and their commitment to work together moving forward, for the well-being of our communities. "Ezhi-Wiijikiwendiyang" translated from Anishanaabemowin roughly to 'how we are friends.'
Additional Information
In the Media
A Friendship Accord, March 27, 2020: "A Friendship Accord"
Anishinabek News, Nov 15, 2019: "Curve Lake First Nation among those who signed Friendship Accord"
Global News, Nov 4, 2019: "Friendship Accord signed between 6 partners of the Community Economic Development Initiative in Peterborough area"
Peterborough Examiner, Nov 2, 2019: "New economic friendship is forged"
Peterborough Examiner, Oct 27, 2019: "Peterborough-area communities forge new economic partnership"
Peterborough Examiner, Nov 26, 2018: "Economic development partnership with First Nations moves forward"
Peterborough Examiner, May 2, 2018: "Peterborough County supports program that boosts bonds between municipalities, First Nations"
Peterborough Examiner, Mar 13, 2018: "First Nations, municipalities in Peterborough area look forward to forging partnerships following recent workshop"
Contact Us