Benches and trees along the Trail make you feel welcome and enhance the overall trail experience for everyone. The Trail isn't just a way to get from here to there, but a place to be; a place to take a moment and reflect on the history of the Village of Lakefield and those who helped make it the vibrant community that it is today.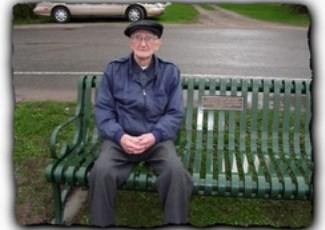 Interactive Map
As you walk the Trail, you may notice the plaques placed alongside a tree or on a bench. These plaques explain who placed the bench or tree there and why. Many were purchased to honour a loved one.

Whether you are from the area or not, you can view the Memorial Bench or Tree that you purchased for your loved one using our Interactive Map.
Purchase a Memorial Bench or Tree
If you wish to mark a special occasion or celebration, to honour someone special or to create a lasting memory of a loved one, you can arrange to have a Memorial Bench or Tree placed along the Trail, usually in the location of your choice. A plaque with the donor's name and an inscription is placed with the Bench or Tree.

Note: At this time, Memorial Benches can no longer be purchased for placement along the waterfront section of the Lakefield Trail. However, we do have space for additional Memorial Trees.

For more information, contact the Selwyn Township Parks & Recreation Department at 705-292-9507 ext. 243.
Contact Us